Incense of Music Nr. 20
Ein olfaktorisches Konzert – 29. Juni 2017, 20:30 Uhr
Dorcol Festival Beograd: Thimios Atzakas: Oud – Fabio Dondero  (Incense burning): White Sage.Jazz Club "Mihailo Misa Blam", Kralja Petra, Belgrad, Serbia. Џез Клуб Миша Блам, Краља Петра 71, Београд, Србија 11000 Serbia, LINK DORCOL FESTIVAL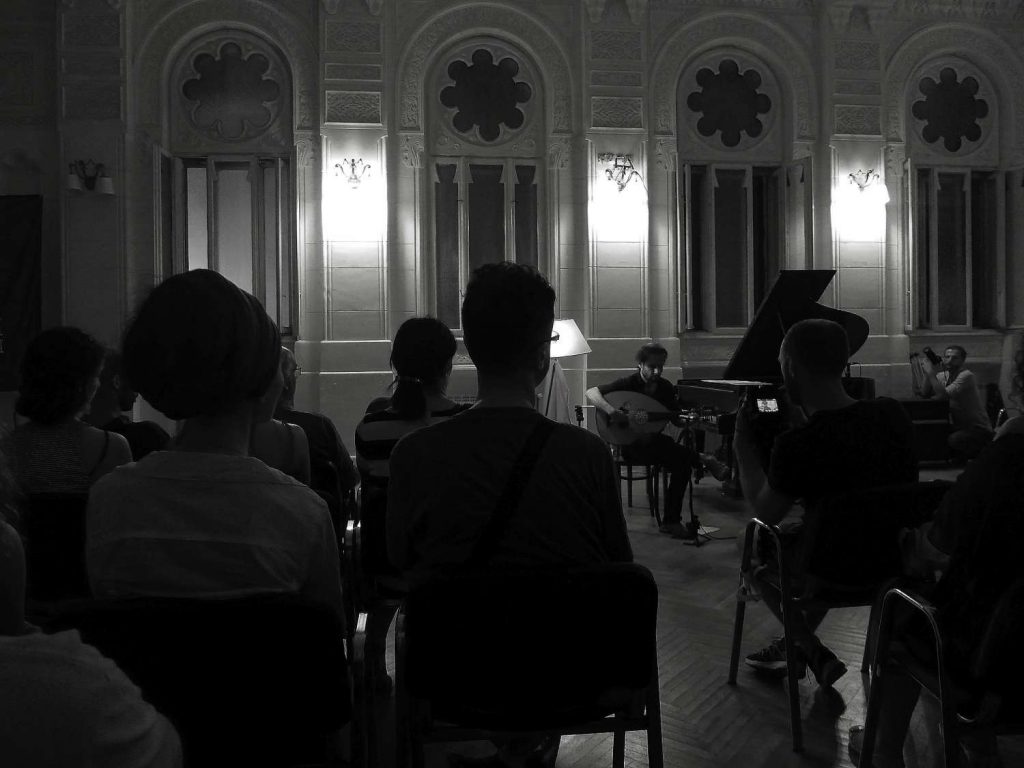 Thimios Atzakas was born in 1971 in Thessaloniki. He studied classical guitar with Costas Cotsiolis, Hubert Käppel and Carlo Marchione. He also studied Oud and modal music by Ziad Radjab, Behnam Manadjedi and Ross Daly. He is a graduate of the New Conservatory of Thessaloniki, the Music College of Cologne and the Leipzig University of Music and Theater. In 2013, he finished his doctoral thesis on the topic "People oft he Wood – The art of Oud from the outskirts of eastern music world to the contemporary Greek urban culture" at the University of the Aegean. From 1998 to 2004 he lived in Berlin. Over the last 10 years, his artistic focus has been on playing and exploring the Oud and modal Middle Eastern musical traditions, as well as composition and improvisation. He is also active as an interpreter of classical and  contemporary music. He founded several ensembles, including the Armos Ensemble, the Tropos Quartet Berlin, and the EnsembleΣΩΜΑ together with Antonis Anissegos. Since 2010 he is a member of the ensemble Ex Silentio, which specializes in music of the Middle Ages and the Renaissance. Since 2005, he has taught oud and ensembles in traditional Greek music at the Department of Music and Science of the University of Macedonia. Since 2006 he is organizer and artistic director of the international summer course "Music Village" (www.music-village.gr), which has been held annually for 2 weeks in Agios Lavrentios, Pilio.
http://www.carpediem-records.de/de/thimios-atzakas