A Multisensory Concert -16. December 2015, 7:30 p.m. Arkady Shilkloper: French Horn, Fluegelhorn, Alphorn, Didgeridoo – Fabio Dondero: Incense burning  – Birch (betula) (Russia)  and Juniperus communis (Germany) – Circle 1 Berlin – Platform for Art and Culture Mittenwalderstrasse 47 10961 Berlin Kreuzberg http://circle1berlin.com/
The seventh concert of the series "The Incense of Music" is again a big thing: Arkady Shilkloper, one of the world's greatest horn players will interact in his solo performance with the exposed artworks by Yinon Avior, Alexandra Baumgartner, Benand Sebastian, Matti Isan Blind, Noa Gur, Ella Littwitz, Ronit Porat, J&K/Janne Schäfer and Kristine Agergaard, Johannes Vogl, Ulrich Vogl a.o. and two exclusive fragrances burnt in different sets. The classical-jazz-worldmusic-folk-and-whatever musician, for his show at circle 1, has opted for Russia's national tree (birch) and for German Juniperus. A pagan ritual focussed on pure sensorial perception and open to something we could possibly also call spirituality.
Incense is used for a variety of purposes, including ceremonies in all major religions, and as a means to support spiritual practices, aromatherapy, meditation as well as for simple pleasure. Fragrances appeal on the most neglected sense of modern times: the olfactory. Fragrances affect the human spirit, influence its perception, open new experiences. These qualities suggest to combine this ancient art, present in any culture, with music and visual arts in a synaesthetic project between seeing, listening and smelling, enhancing the sensory experience created from the convergence of images, scents and sounds in the brain.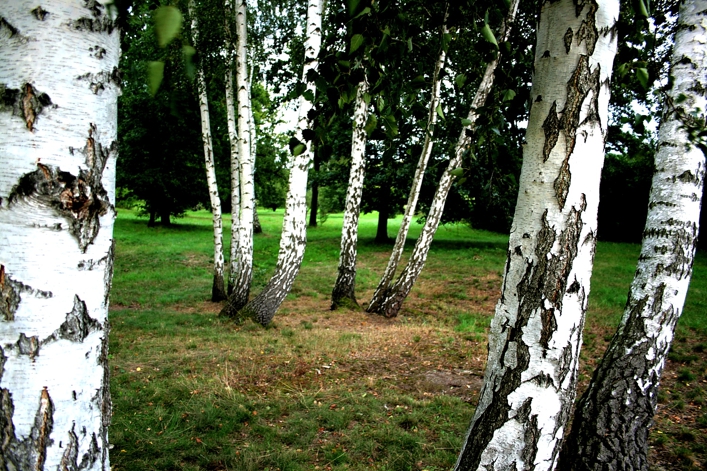 Birch is a thin-leaved, generally small to medium-sized deciduous hardwood tree of the genus Betula in the family Betulaceae, which also includes alders, hazels, and hornbeams, and is closely related to the beech/oak family, Fagaceae. They are typically rather short-lived pioneer species widespread in the Northern Hemisphere, particularly in northern temperate and boreal climates. The leaves are alternate, singly or doubly serrate, feather-veined, petiolate and stipulate, the fruit is a small samara. The bark of all birches is characteristically marked with long, horizontal lenticels, and often separates into thin, papery plates, especially upon the paper birch. Its decided color gives the common names gray, white, black, silver and yellow birch to different species. Birch wood is fine-grained and pale in colour, is light but strong, and is used to make e.g. instruments (guitars and percussions), plywoods, skateboards, furnish and hifi speakers (for it's excellent resonance properties). The leaves are used for making tea, extracts for medical and cosmetic issues, the bark to produce birch sap, a traditional drink in Northern Europe, Russia and Northern China. Moreover, birch was already used in ancient cultures to produce exceptionally durable paper. Birches have spiritual importance in several religions, both modern and historical. In Celtic cultures, the birch symbolises growth, renewal, stability, initiation and adaptability because it is highly adaptive and able to sustain harsh conditions with casual indifference. Birches are also associated with the Tír na nÓg, the land of the dead and the Sidhe, in Gaelic folklore, and as such frequently appear in Scottish, Irish, and English folksongs and ballads in association with death, or fairies, or returning from the grave. The birch tree is the national tree of Finland and Russia.
Juniperus communis is a species in the genus Juniperus, in the family Cupressaceae. It has the largest range of any woody plant, throughout the cool temperate Northern Hemisphere from the Arctic south in mountains to around 30°N latitude in North America, Europe and Asia. Juniperus communis is a shrub or small coniferous evergreen tree, very variable and often a low spreading shrub, but occasionally reaching 10 m tall. It has needle-like green leaves in whorls of three, is dioecious, with male and female cones on separate plants, which are wind pollinated. The seed cones are berry-like, green ripening in 18 months to purple-black with a blue waxy coating; they are spherical, 4–12 mm diameter. The seeds are dispersed when birds eat the cones, digesting the fleshy scales and passing the hard seeds in their droppings. Juniperus communis' wood is valued for its long lasting and pleasant aroma, very decorative natural structure of wood (growth rings) as well as good physical properties of wood due to slow growth rate of juniper and resulting dense and strong wood. According to the old tradition, on Easter Monday Kashubian (Northern Poland) boys chase girls whipping their legs gently with juniper twigs. This is to bring good fortune in love to the chased girls. Its astringent blue-black seed cones, commonly known as "juniper berries", are too bitter to eat raw and are usually sold dried and used to flavour meats, sauces, and stuffings. The cones are used to flavour certain beers and gin (the word "gin" derives from an Old French word meaning "juniper"). Traditionally Juniper berries have long been used as medicine by many cultures including the Navajo people due to its antiseptic and healing properties. In Germany juniper was called the German Sandarac and used as an incense fragrance, similarly in many other parts of the world.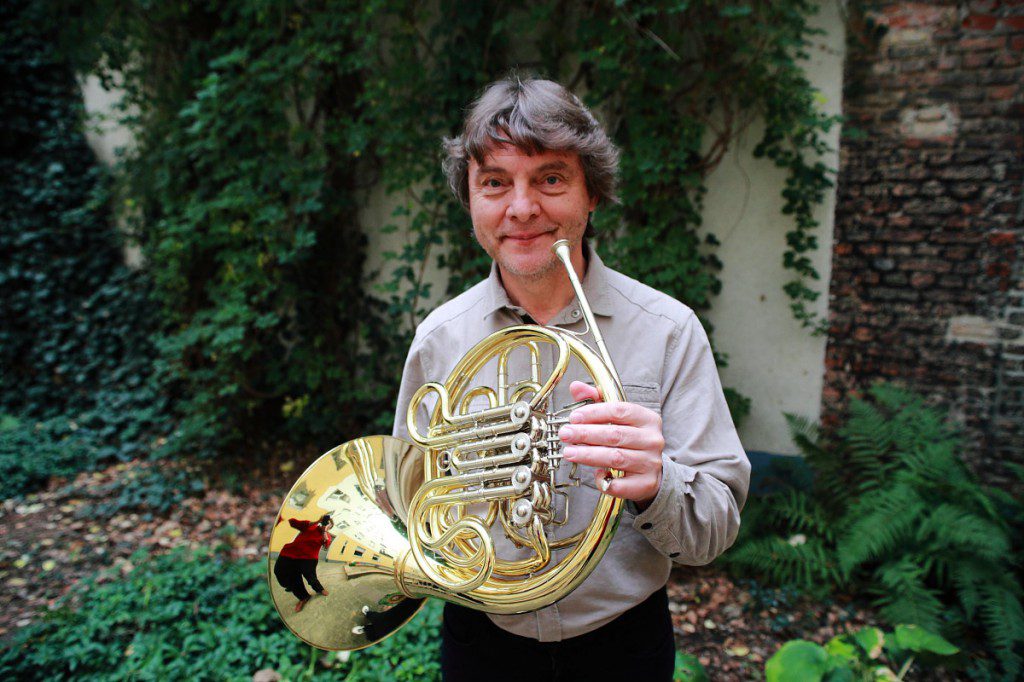 Arkady Shilkloper (October 17th, 1956) is a Russian multi-instrumentalist (horn, alphorn, flugelhorn) and composer, currently living in Germany. Shilkloper was born in Moscow and started playing alto horn at the age of six. After two years of military service he studied at the Moscow Gnessin Institute from 1976 to 1981. At the same time he began his career in the orchestra of the Bolshoi Theatre and also began his first jazz activities. In 1984, he formed a duo with his colleague from the Bolshoi Theatre, bassist Mikhail Karetnikow, with whom he recorded the LP "Движение" (Dwischenie). From 1985 to 1989 he played with A. Kirichenko and S. Letov in the band Tri-O (LP "Three Holes"). Since 1988 he collaborates with pianist Mikhail Alperin, first as a duo ("Live in Grenoble", 1993) and since 1990 with Sergey Starostin as the Moscow Art Trio. This trio has recorded several albums and has appeared in international festivals. He also performed at the New Jazz Meeting in Baden-Baden in 1993 with Rabih Abou-Khalil. He continued to work together with Lionel Hampton, Lew Soloff, Elvin Jones, Howard Levy, Louis Sclavis, Christian Muthspiel, the Octet Ost, Alperin, and the Vienna Art Orchestra. He released five solo albums (a.o.: "Hornology", 1995, "Pilatus" 2001 "To the Summit and Back", 2007). Since 1994 he has been a member of the Ensemble "Pago Libre". In 2004 he premiered the first performance of the Concerto for Alphorn and Orchestra by Daniel Schnyder, a work commissioned by the Menuhin Festival in Gstaad. Arkady Shilkloper plays alphorn and French horn as a soloist in concerts and studio recordings with the "VSP orkestra" since 2004, realizing various cds and concert movies with this orchestra based in Strasbourg, France.  In 2015, Jazzahead presented his duet with the young Ukrainian jazz pianist Vadim Neselovskyi. Shilkloper has mastered extended techniques for both the French horn and the alphorn. According to Leonard Feather, his control of the alphorn and his creativity have set a new standard. (From Wikipedia)