A multisensorial concert – Friday, 22nd June 2018 , 7 p.m.
Chris Dahlgren: viola da gamba; Nathan Bontranger: viola da gamba – Fabio Dondero und Dominik Breider (Incense burning): Dammar and Acorus calamus.
Salon Dreiklang, Paul-Robeson-Strasse 47, 10439 Berlin
Nathan and I will play a wide spectrum of old and new, original compositions for viola da gamba duet. Integrating improvisation with composition was a normal part of the practice of music by the old masters and we'll be exploring this, as well.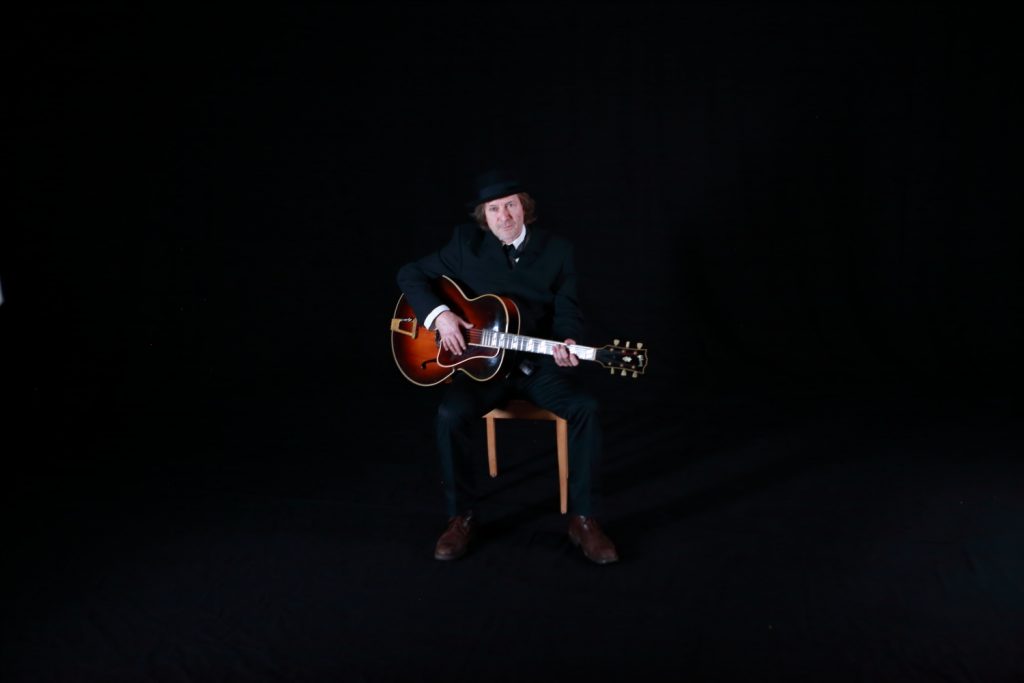 Chris Dahlgren was born in New York, NY on Nov. 13, 1961. He began with music on the cello at the age of 6, and later switched to the bass. His earliest experiments with improvisation on the cello brought upon him the wrath of his elementary school music teacher who shouted, "Get out of here Dahlgren- you will never be a musician!" He received his BM in Jazz Studies from the Cincinnati Conservatory of Music (1986) and a MA in Composition/ Experimental Music from Wesleyan University (2003). Chris has studied composition with La Monte Young, Anthony Braxton, Alvin Lucier and Christian Wolff. He has studied bass with Barry Green, Francois Rabbath and Dave Holland, among others. During the mid-1980's, as the in-house bassist of the Blue Wisp Jazz Club in Cincinnati, Ohio, Chris had the opportunity to learn about jazz music directly from some of the greatest American masters, such as: Herb Ellis, Red Rodney, John von Ohlen, Art Lande, Charles Tolliver and Joe Lovano. In this time he also established himself as a composer and unique voice on the bass, co-founding the band Ekimi and the music label Krysdahlark making several recordings, thereupon. In 1993, Chris moved back to his native New York, and for eleven years was actively performing and recording with his own (Slow Commotion, Best Intentions) and other's bands on the Downtown scene. In this period he released many of his own recordings, as a composer and improviser, on the Koch Jazz, CIMP, Not Two, Between-the-Lines, Leo, ESP and other record labels, in addition to performing on numerous recordings by other artists. From 2001 to 2009 he was a regular member of ensembles of the seminal avant-garde composer and woodwinds player Anthony Braxton. Since 2004, he has been living in Berlin, Germany, performing, composing and collaborating with significant European musicians, composers and artists. In 2006 Chris began to play the viola da gamba, and is presently introducing this instrument into the field of improvised music. In 2008, he formed his new band: LEXICON, which had its debut recording come out on the Jazzwerkstatt label in March, 2010. Chris regularly tours around the world with his own, as well as other ensembles. Since 2003, Chris teaches and coaches ensembles in Berlin at the Musikhochschule Hanns Eisler and Jazz Institut Berlin. He has received numerous grants and awards in music composition from the National Endowment for the Arts, Ohio Arts Council and Headlands Arts Center (USA), as well as receiving commissions for his compositions from private individuals and organizations.
Geographic preamble: I live in Cologne, Germany and play wherever. Like anyone, I am the product of various interests, desires, and experiences. But in this slice of digital real estate I'm concerned with bringing attention to myself as a musician. If you're here, you likely want to know a bit more about me and the kind of things I play. That can be arranged. If you're looking for where I went to school, famous people I studied and played with, and other such platitudes, sorry, you won't find them here. I'm tired of that game and am aiming for something more realistic here. When I went to graduate school I started introducing myself as Nathan instead of Nate. A pretty arbitrary and laughable attempt to signal some kind of passage to adulthood or whatever. But, it stuck, and something did change at that time regarding my seriousness about music. So, in that same sense, now I answer the question of "what do you do?" by saying I'm a musician, not a cellist. Here is a list of instruments I have played in some kind of professional capacity. I'm not trying to look impressive here, but the point is that I like playing a bunch of things and hope to continue to do so. I've ranked them from what I play best to worst (rest assured, things become rapidly funnier and more embarrassing as you travel down the list): Cello, viola da gamba, voice, guitar, fiddle, bass, piano, organ, percussion. What I do as a musician can be fitted, broadly, into three genres: Early music, experimental/improvised music (or "free music" as the most excellent Joe Morris has dubbed it), and traditional music. Within early music I am mostly a continuo player, by design. Since I relocated to Germany, I'm looking to start or join an active gamba consort because, in my opinion, it is the greatest contribution given to the musical canon from the 16th-18th centuries. As I become more active and knowledgeable about historical performance practice I am constantly drawn to music from the truly "early" end of the early music spectrum. The bulk of my playing falls into the experimental/improvised context. Obviously, it's a broad net. I play in groups that write their own music. I compose for various instruments and, at present, am focusing on songs for cello and voice. Free improvisation (and a healthy dose of new music, whatever that means) informs most of what happens here and is a pretty emblematic and influential force in my life overall. For me, free improvisation was the first time I ever performed without fear and with a feeling of nearly unfettered control of expression with an instrument. Sort of a disembodied, abstract spiritual guru for my life as a musician. I make a real point here of saying traditional music as opposed to folk music. I'm interested in minimally commercialized music with a close connection to the oral tradition. I think the term "folk" used to refer to the same thing, but not so much anymore. But I'm not a dogmatist about how it's played. I find this music to be malleable; however, one has to be careful with interpreting it. Each stripe of traditional music possesses key ingredients that give it unique vitality. Lose these and you're left with a flaccid lump of sonic garbage useful only for the end credits of a corporate documentary on workplace diversity. That's why I play old-time fiddle, bought a kemence, etc. I really enjoy teaching people about and how to play music. I used to work at a church. Working with the choir was fantastic, but the most compelling moments involved getting a mass of people who firmly believed they couldn't participate in music to open their mouths and sing together, a cappella. That's perhaps the best summation of the whole thing; music makes things happen in the doing, listening, and creating that has powerful and necessary social implications for our larger lives. Navel-gazing over. If you read this (really?) and have a strong impulse to cough into your hand while saying 'bullshit', then I think I've done my job. You'll hopefully like the me that uses sounds and tones, not words, much better.
(from the website nathanbontrager.wordpress.com )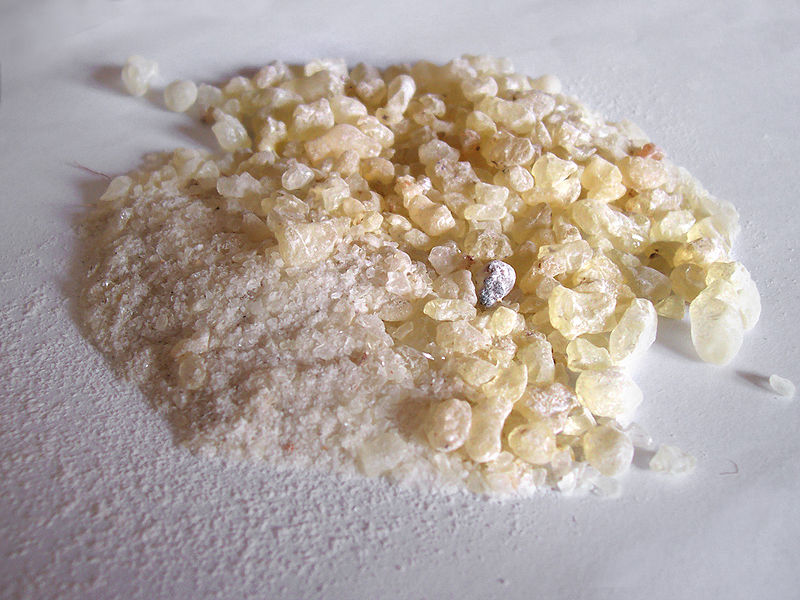 Dammar, also called dammar gum, or damar gum, is a resin obtained from the Dipterocarpaceae family of trees in India and East Asia, principally those of the genera Shorea or Hopea (synonym Balanocarpus). Most is produced by tapping trees, however, some is collected in fossilised form from the ground. The gum varies in colour from clear to pale yellow, while the fossilised form is grey-brown.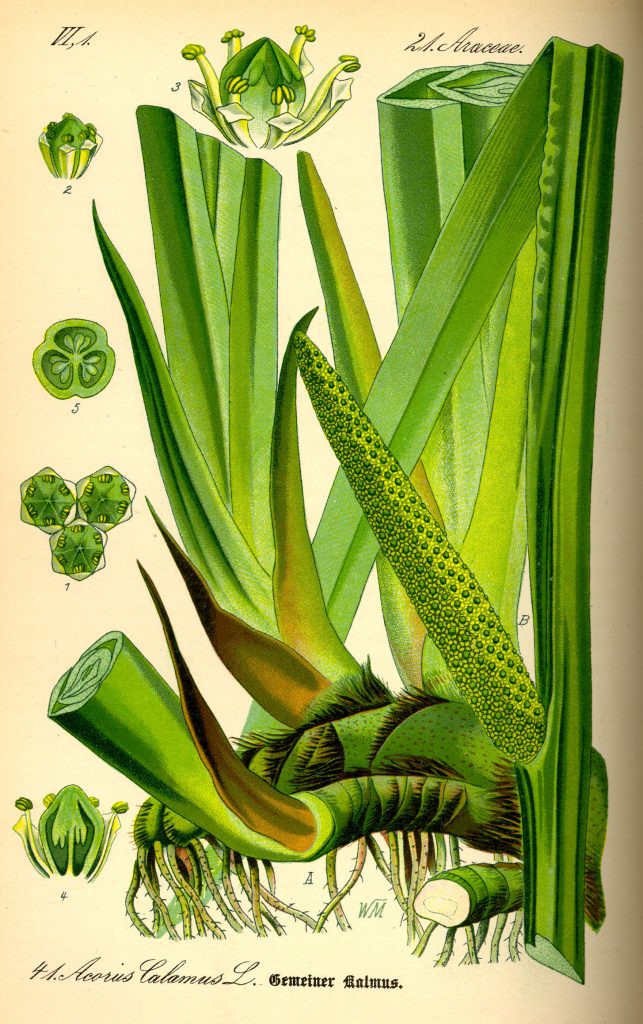 Acorus calamus (also called sweet flag or calamus, among many common names) is a species of flowering plant, a tall wetland monocot of the Acoraceae family, in the genus Acorus. Sweet flag is a herbaceous perennial, 30–100 cm (12–39 in) tall. In habit it resembles the iris, and has given its name to the flag iris, I. pseudacorus. It consists of tufts of basal leaves that rise from a spreading rhizome. Sweet flag is native to India, central Asia, southern Russia and Siberia, and perhaps Eastern Europe. It also grows in China and Japan. It was introduced into Western Europe and North America for medicinal purposes. Habitats include edges of small lakes, ponds and rivers, marshes, swamps, and wetlands. A. calamus has been an item of trade in many cultures for thousands of years. It has been used medicinally for a wide variety of ailments, and its aroma makes calamus essential oil valued in the perfume industry. The essence from the rhizome is used as a flavor for pipe tobacco. When eaten in crystallized form, it is called "German ginger". In Europe Acorus calamus was often added to wine, and the root is also one of the possible ingredients of absinthe. The Bible mentions its use in the holy anointing oil ( Exodus 30: 23). Although probably not native to Egypt, this plant was already mentioned in the Chester Beatty papyrus VI dating to approximately 1300 BC. The ancient Egyptians rarely mentioned the plant in medicinal contexts (the aforementioned papyrus mentioned using it in conjunction with several ingredients as a bandage used to soothe an ailment of the stomach), but it was certainly used to make perfumes.