A multisensorial concert- Sunday, 12th May 2019, 5 p.m.
Ingrid Schmoliner: piano, voice , Elena Kakaliagou, french horn, voice – Fabio Dondero and Dominik Breider (Incense burning): Juniper and Cedrus deodara
Salon Dreiklang,
Paul-Robeson-Strasse 47, 10439 Berlin
https://soundcloud.com/corvo_records_berlin/nabelose
"Whispering, Drones, Whiches and a Funeral March…"
Song cycle. New and old. Greece & Austria.
Deep sea.
Deep mountains.
Welcome
As an offspring of the trio PARA, the duo Kakaliagou/Schmoliner presents the LP "Nabelóse", a composed song circle based on folk tunes and tales from Greece and the Alpine area, interspersed with extended techniques on the piano, the horn and voice. The album was composed during their common time as artists in residence in St. Johann in Tirol and got released in March 2017 by the Berliner Corvo Records, followed by successful concerts in places like Ausland/Berlin, Tonhalle/Hannover and Bunker Ulmenwall/Bielfeld.  The duo Kakaliagou/Schmoliner has given it´s music to the documentary film "Araf" by Didem Pekün that was nominated in various festivals in 2018&2019.  Additionally we will burn Juniper and Cedrus deodara.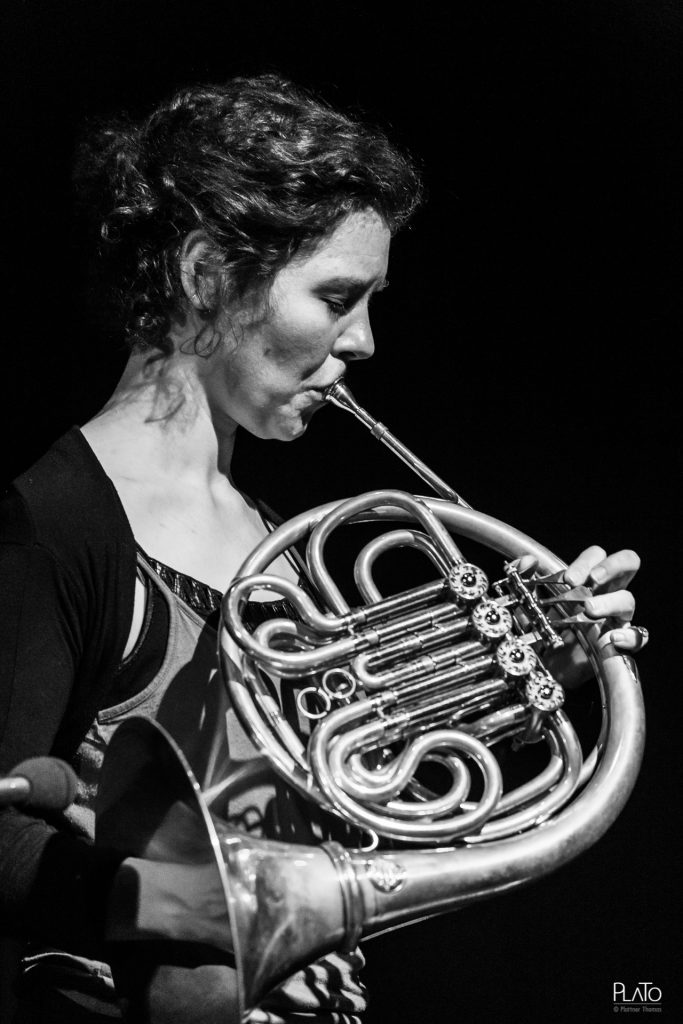 Elena Margarita Kakaliagou is a greek-austrian french horn player and performer, currently based in Berlin. Starting out with piano lessons, she moved on to the French horn at the age of 18. After completing her studies in Athens/GR with Vangelis Skouras, she moved on to KUG-Graz/AT to continue her education under the teaching of Hector McDonald. Instructed by Erja Joukamo-Ampuja, Elena obtained her Master's degree from Sibelius Academy/FI in 2010 in French horn and chamber music. During her career, Elena has received scholarships from Klangforum, Impuls Academy and Ensemble Modern with teachers like Mike Svoboda and Bill Formann.
Elena's field of specialization is free improvised and contemporary music, next to classic chamber music. She has performed premiers with ensembles like Ensemble Linea, Schallfeld and KNM Berlin in Festivals like Ultraschall Berlin/DE, Maerz Music/DE, Randspiele/DE, Musica Nova/FI, Lá-bas/FI, Musica/FR, Warsaw Autumn/PL, New Adits/AT, Ultima/NY, Kaleidophon/AT, newadits/AT, Tour de Babel/FR, Sound Live Tokyo/JA ao. She has worked with individual artists as Riikka Innanen, Phill Niblock, James Andean, Ingrid Schmoliner, Katharina Klement, CC Hennix, Robin Hayward, Simon Martin, Matias Guerra, Thomas Noll, to name but a few. Elena is the co-founder of the Helsinki-based 'Rank Ensemble', the Austrian trio 'PARA', the Duo Kakaliagou/Schmoliner, the Duo Guerra/Kakaliagou and is a member of Zinc & Copper, Zeitkratzer and the ensemble of CC Hennix.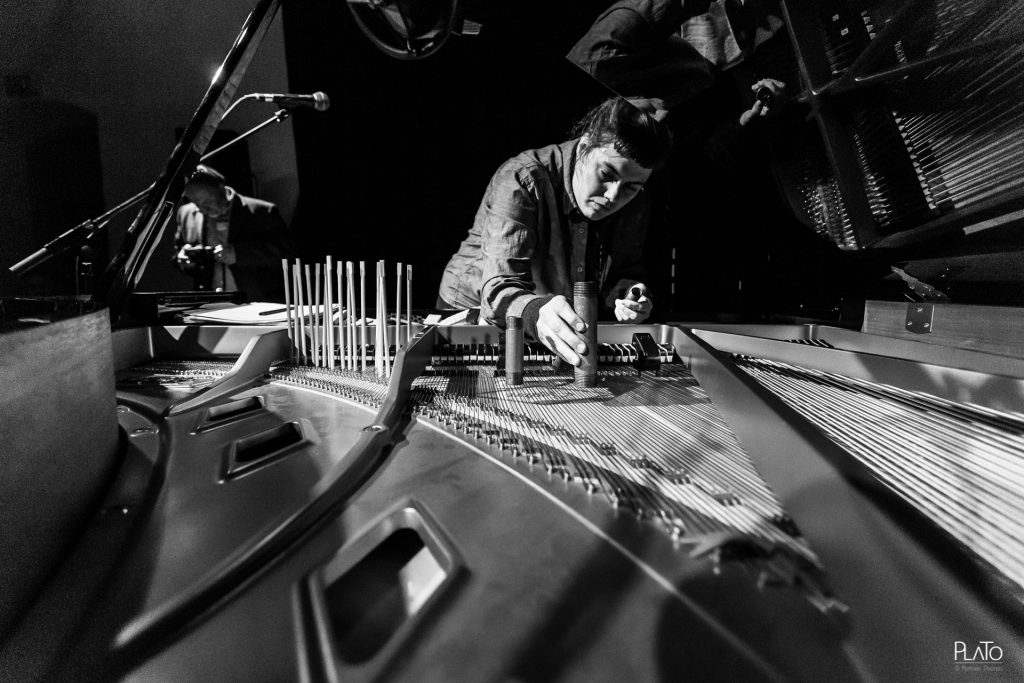 The Austrian musician, composer and pedagogue Ingrid Schmoliner performs in various international and interdisciplinary projects. She is founder of the Raum_4 concert series and curates the New_Adits_Festival for Contemporary Music in Carinthia. Schmoliner distinctively expands the tonal language of current avant-garde music with her striking piano preparations and the multilayered combinations of her compositional patterns.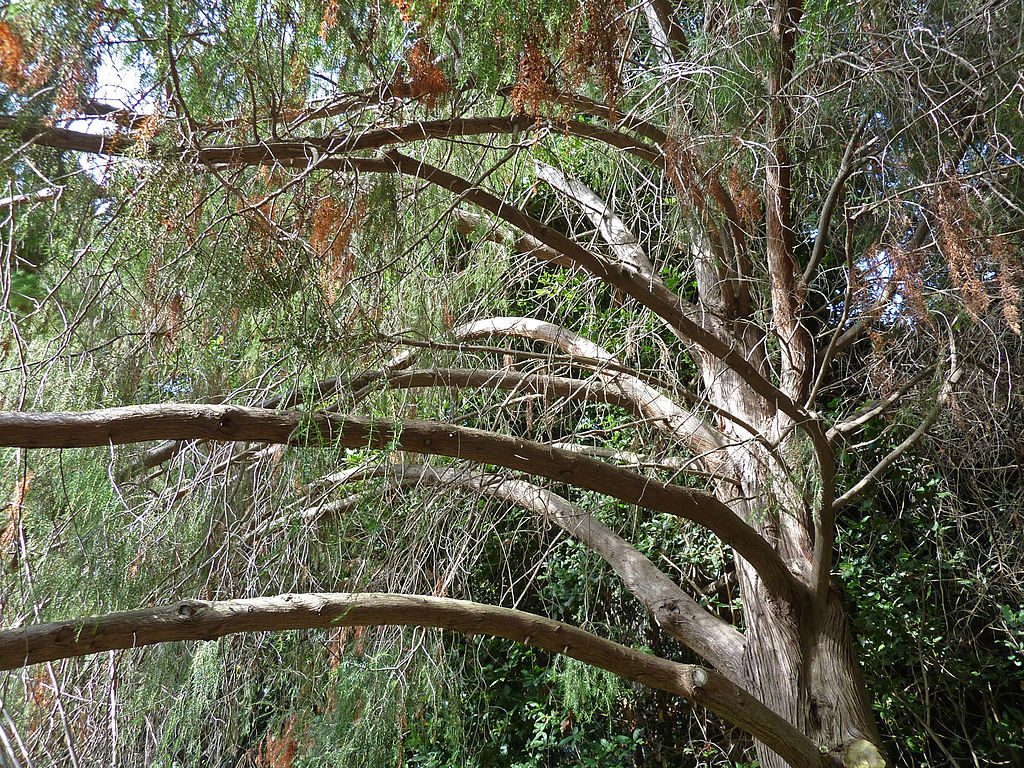 Juniperus communis is a species in the genus Juniperus, in the family Cupressaceae. It has the largest range of any woody plant, throughout the cool temperate Northern Hemisphere from the Arctic south in mountains to around 30°N latitude in North America, Europe and Asia. Juniperus communis is a shrub or small coniferous evergreen tree, very variable and often a low spreading shrub, but occasionally reaching 10 m tall. It has needle-like green leaves in whorls of three, is dioecious, with male and female cones on separate plants, which are wind pollinated. The seed cones are berry-like, green ripening in 18 months to purple-black with a blue waxy coating; they are spherical, 4–12 mm diameter. The seeds are dispersed when birds eat the cones, digesting the fleshy scales and passing the hard seeds in their droppings. Juniperus communis' wood is valued for its long lasting and pleasant aroma, very decorative natural structure of wood (growth rings) as well as good physical properties of wood due to slow growth rate of juniper and resulting dense and strong wood. According to the old tradition, on Easter Monday Kashubian (Northern Poland) boys chase girls whipping their legs gently with juniper twigs. This is to bring good fortune in love to the chased girls. Its astringent blue-black seed cones, commonly known as "juniper berries", are too bitter to eat raw and are usually sold dried and used to flavour meats, sauces, and stuffings. The cones are used to flavour certain beers and gin (the word "gin" derives from an Old French word meaning "juniper"). Traditionally Juniper berries have long been used as medicine by many cultures including the Navajo people due to its antiseptic and healing properties. In Germany juniper was called the German Sandarac and used as an incense fragrance, similarly in many other parts of the world.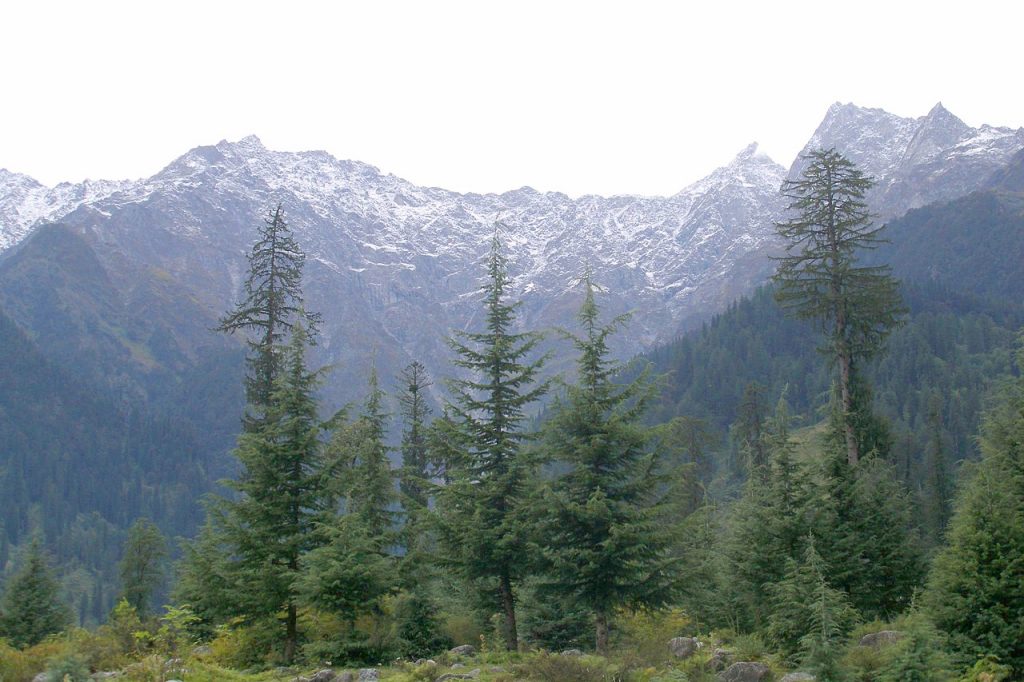 Cedrus deodara (deodar cedar, Himalayan cedar) is a species of cedarnative to the western Himalayas in eastern Afghanistan, northern Pakistan and northern India, in Tibet and western Nepal, occurring at 1,500–3,200 m (4,921–10,499 ft) altitude. It is a large evergreen coniferous tree reaching 40–50 m (131–164 ft) tall, exceptionally 60 m (197 ft) with a trunk up to 3 m (10 ft) in diameter. It has a conic crown with level branches and drooping branchlets. The botanical name, which is also the English common name, derives from the Sanskrit term devadāru, which means "wood of the gods", a compound of deva "god" and dāru "wood, tree". Several Hindu legends refer to this tree. The use of C. deodara in Ayurvedic medicines is well recorded.