A multisensorial concert- Thursday, 28th November 2019, 8 p.m.
SUGAR and friends: Opoponax – Grégoire Simon, viola and electronics, Ole Brolin, electronics, Isabelle Klemt, cello, Davide Eggert, cello  – Fabio Dondero and Dominik Breider (Incense burning): Lemon and Opoponax
First part: Grégoire Simon: viola and electronics solo. Second Part: SUGAR and friends, Isabelle Klemt, David Eggert, Ole Brolin, Grégoire Simon
PANDA Theater in der Kulturbrauerei, Knaackstr. 97, 10435 Berlin
We have the great pleasure to announce another highlight in the series Incense of Music: Sugar and friends will contribute to a very special evening divide in two sets with strings and electronics. Lemon and opoponax will be the scents of choice. Highest pleasure guaranteed.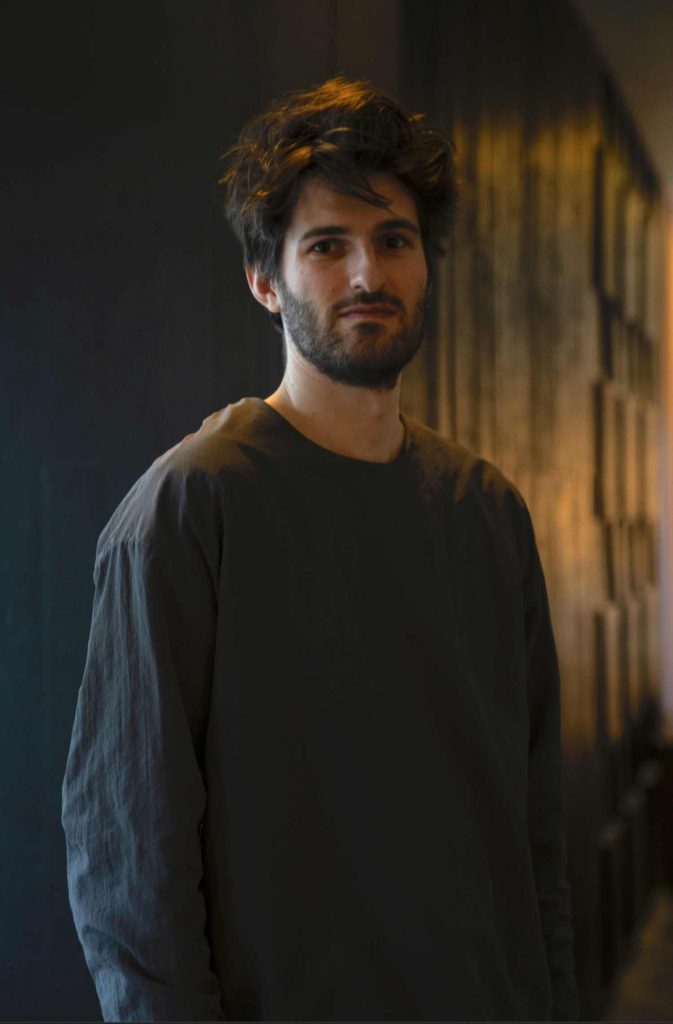 Grégoire Simon lives and work between Berlin and Paris. He studied classical violin and viola in Paris National Conservatory ( CNSMSP ) and in Berlin University of Arts ( UdK ). In the meantime he expanded his musical horizon playing with several creative ensembles, Andromeda Mega Express Orchestra and Solistenensemble Kaleidoskop in Berlin and Le Balcon in Paris. In 2012, he is chosen by Pierre Boulez to be solo violist of the famous Ensemble Intercontemporain in Paris where he stays for four seasons and get the chance to play as soloist at multiple times at the Paris Philharmonie. Since 2015, Grégoire Simon is regular guest as solo violist at the Bavarian Radio Symphony Orchestra in Munich. Beside his activities as an interpret, he produces, as Yes Soeur! together with Alexandre Bouvier, electronic compositions for stage productions, in particular for contemporary dance with creations in Lyon National Opera, Marseille National Ballet, Tanzhaus Düsseldorf with compagnies such as Shonen, Alessandro Sciarroni, Cie2minimum, CieBurnOut / Jann Gallois among others. With his hybrid Berlin based project SUGAR, Grégoire Simon build bridges between chamber music and pop music with originals creation presented at the Wien Modern Festival or at the Berlin Rotersalon der Volksbühne.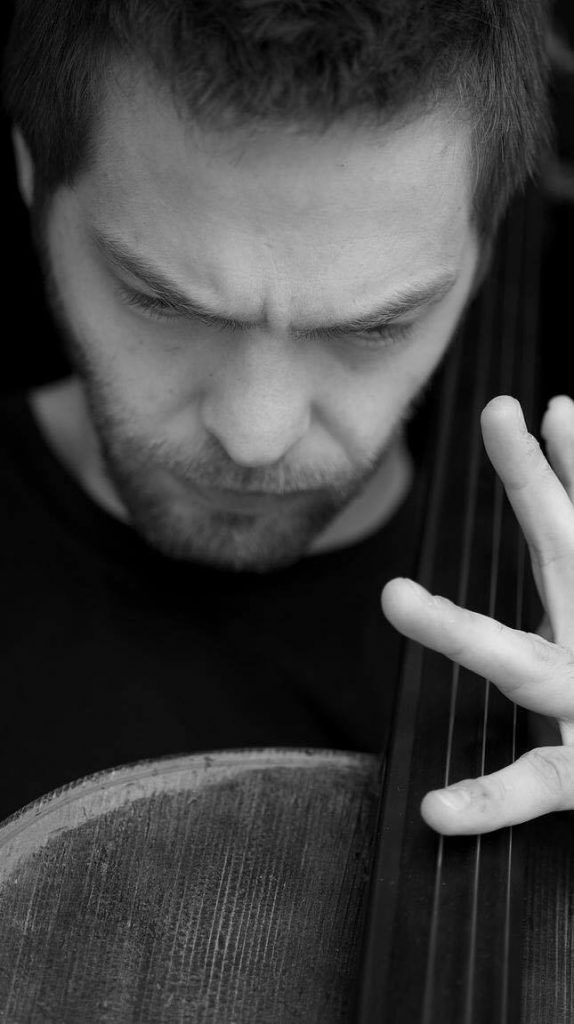 Canadian cellist David Eggert was raised in a musical family, playing string quartet and singing in choirs from an early age. He studied in Edmonton with Tanya Prochazka, in Boston with Lawrence Lesser, in Montreal with Matt Haimovitz, in Salzburg with Clemens Hagen, and in Basel with Rainer Schmidt. Other important influences were Heinrich Schiff, Anner Bylsma, and Vittorio Ghielmi. David Eggert won first prizes at the 2008 international cello competition Antonio Janigro in Zagreb, the Grand Prize at the 2006 Eckhardt-Gramatté competition for Canadian music, and the 2014 Domnick cello prize for new music in stuttgart, and received honorary awards at the Naumburg international cello competition in New York as well as the 2009 Markneukirchen International Instrumental Competition He has since performed as a soloist and chamber musician in countries around the world. David Eggert appears in concert halls as soloist and chamber musician from St. Petersburg and Istanbul to Boston and Vienna to critical acclaim and disdain, re-evaluating the traditional canon, improvising, studying, making art music more open, finding the forgotten, neglected gems, and following the spirit of creativity in old and new compositions. An adamant proponent of sounds and concepts of the contemporary art music, he has appeared in festivals among others in Darmstadt, Essen, Milan, Vancouver, and Istanbul performing world premiers, working with composers, and experimenting with kindred pioneers of new music Since 2015 he has been teaching cello, contemporary music, and chamber music at the Hochschule der Künste in Bern – Switzerland. He is also active in the fields of musical theater, electro-acoustic improvisation, historically informed performance practice, microtonal research, choral direction, and plays viola da gamba.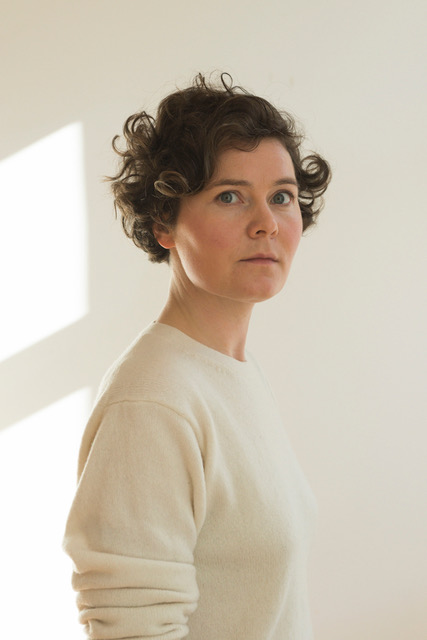 Isabelle Klemt was born in 1985 in Filderstadt and lives in Berlin. She received instrumental training in violoncello at the Udk Berlin and the Hk Bern, which was complemented by a chamber music study in the class of the Artemis Quartet and various master classes. Tours brought her e.g. to Japan, China, Korea, Brazil, Bolivia, Chile and many European countries. In addition to various radio plays and filming she appeared on various CD recordings, including The Notwist and Agnes Obel. Since 2009, she plays with the French chansonnier Antoine Villoutreix in a duo and since 2008 she is cellist of the Andromeda Mega Express Orchestra. In 2011, she also received a one-year engagement in the Bern Symphony Orchestra.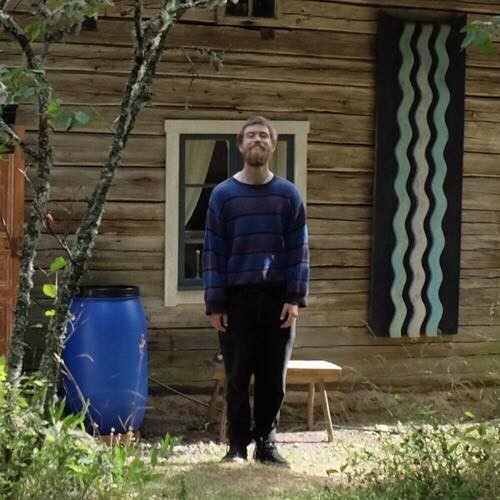 Ole Brolin ( electronics ) is a swedish musician and sound artist. Based in Berlin. Sound designer for several projects with Solistenensemble Kaleidoskop. Explorations in experimental music and folk-song. Homemade electronics, sine waves and white noise. Has been part of different constellations, performances and installations in spaces such as Schinkel Pavillon, Ruhrtriennale, Fürstenberg Zeitgenössich, Sammlung Hoffmann, New Release. Composer for "Erschlägt die Armen" at the Rezidenztheater, Munich 2018.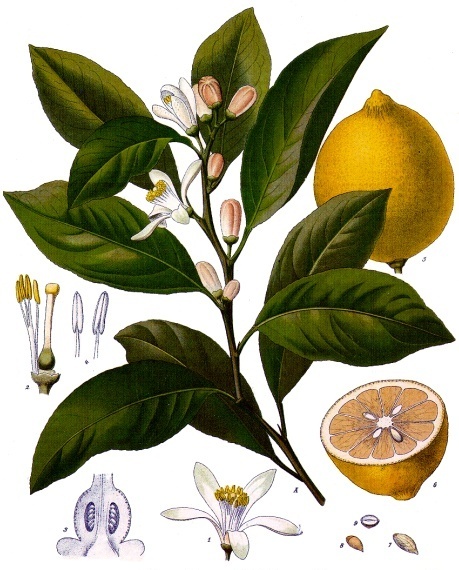 The lemon, Citrus limon, is a species of small evergreen tree in the flowering plant family Rutaceae, native to South Asia, primarily North eastern India. The tree's ellipsoidal yellow fruit is used for culinary and non-culinary purposes throughout the world, primarily for its juice, which has both culinary and cleaning uses. The pulp and rind are also used in cooking and baking. The juice of the lemon is about 5% to 6% citric acid, with a pH of around 2.2, giving it a sour taste. The distinctive sour taste of lemon juice makes it a key ingredient in drinks and foods such as lemonade and lemon meringue pie. The origin of the lemon is unknown, though lemons are thought to have first grown in Assam (a region in northeast India), northern Burma or China. A genomic study of the lemon indicated it was a hybrid between bitter orange (sour orange) and citron. Lemons entered Europe near southern Italy no later than the second century AD, during the time of Ancient Rome. However, they were not widely cultivated. They were later introduced to Persia and then to Iraq and Egypt around 700 AD. The lemon was first recorded in literature in a 10th-century Arabic treatise on farming, and was also used as an ornamental plant in early Islamic gardens. It was distributed widely throughout the Arab world and the Mediterranean region between 1000 and 1150. The first substantial cultivation of lemons in Europe began in Genoa in the middle of the 15th century. The lemon was later introduced to the Americas in 1493 when Christopher Columbus brought lemon seeds to Hispaniola on his voyages. Spanish conquest throughout the New World helped spread lemon seeds. It was mainly used as an ornamental plant and for medicine. In the 19th century, lemons were increasingly planted in Florida and California. In 1747, James Lind's experiments on seamen suffering from scurvy involved adding lemon juice to their diets, though vitamin C was not yet known as an important dietary ingredient. The origin of the word lemon may be Middle Eastern. The word draws from the Old French limon, then Italian limone, from the Arabic laymūn or līmūn, and from the Persian līmūn, a generic term for citrus fruit, which is a cognate of Sanskrit (nimbū, "lime"). In 2017, world production of lemons (combined with limes for reporting) was 17.2 million tonnes. The top producers – Mexico, India, China, Argentina, Brazil, and Turkey – collectively accounted for 65% of global production.
from Wikipedia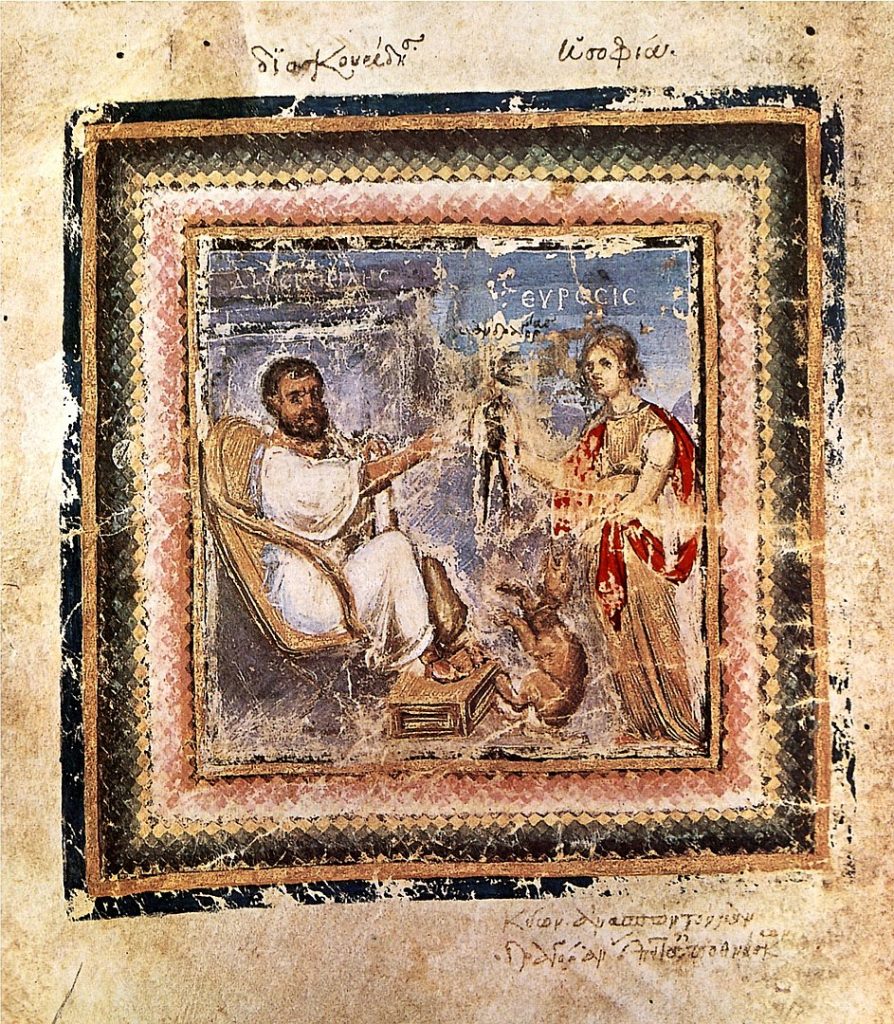 Opoponax  refers to a kind of gum resin (natural substance that is a mixture of water-soluble gum and alcohol-soluble resin) obtained from a plant called πάνακες (Panaces, Panakes, Panax or Panacea), traditionally considered to have medicinal properties. Pliny (Historia Naturalis) and Dioscorides (De Materia Medica) described various kinds of Panaces with uncertain identifications. However, according to Dioscorides, opopanax was obtained from a kind of Panaces named πάνακες Ἡράκλειον (Panaces Heracleum, Panaces Heraclion or Panakes Herakleion), which has been identified as Opopanax chironium, Opopanax hispidus and species of Heracleum. In recent times, the commercial opopanax is actually bisabol or hadi obtained from Commiphora guidottii, and it is mainly used in perfumery. The resin of C. kataf (synonym: C. erythraea), known as hagar, is often sold as opopanax as well, though its scent is very different from that of hadi. The confusion between hadi and hagar is attributable to historical misidentification. The name opopanax derives from Anglo-Norman opopanac, from Latin opopanax, from Hellenistic Greek ὀποπάναξ, from Ancient Greek ὀπός "vegetable juice" + πάναξ "panacea" (all healing). Panacea (Gk. πανάκεια) denotes a kind of savory, named for Panakeia, a daughter of Aesculapius.
from Wikipedia