Incense of Music Nr. 51
A multisensorial concert – Saturday, 26th June 2021, 8 p.m.
Yannick Rafalimanana, piano – Fabio Dondero and Dominik Breider (Incense burning): Palo Santo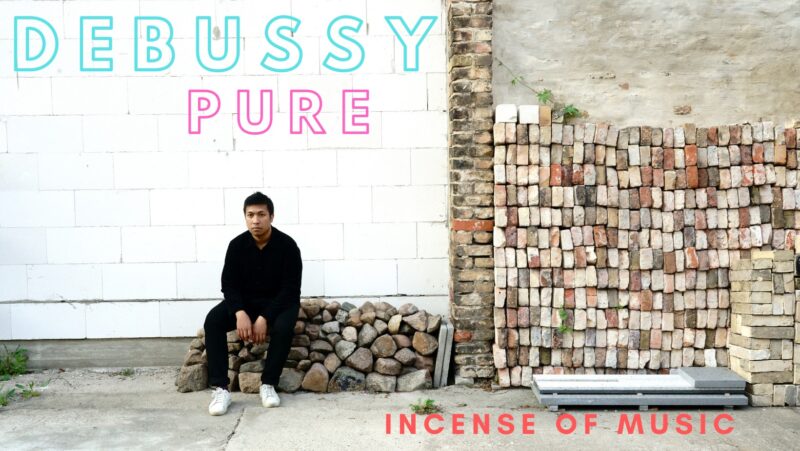 Welcome to the 4th concert of the series Yannick and Friends.
For this event it is my pleasure to introduce my co-host: "Incense of Music" project based in Berlin.
Incense appeals to one of the most neglected senses in our modern times-the olfactory. It affects the human spirit, influences our perception, invites new experiences and emotions. These qualities inspire "Incense of Music" to combine this ancient art with music in a synesthetic project and engage the senses. Incense, that has been a part of many cultures for centuries, certainly elevates and enhances any human experience.
I have been working with the "Incense of Music" team on live performances in the past, but you are invited to join our very first digital collaboration.
For this special occasion I selected Piano works by Debussy, the ever so inspiring impressionist masterpieces that will take you to the most remote corners of the world, awaken your imagination and create a fantastical and immersive world for you to enjoy at home.
For a full experience we encourage you to prepare in advance by finding an incense you like, and if you need help, the "Incense of Music" team will gladly advise you further personally, feel free to reach out.
The concert has been professionally recorded for a great audio-visual experience.
I will be performing on a Historical 1896 Bechstein Piano.
Please reserve your ticket on the following link :
See you there