A multisensorial concert- Thursday, 12th December 2019, 8 p.m.
card castle trio, Antonis Anissegos, piano . Mike Majkowski, bass . Christian Marien, drums – Fabio Dondero and Dominik Breider (Incense burning): Grapefruit and Rosemary
We are pleased to present on December, 12th a very special concert with experimental music:  card castle is a piano trio, starting right after the end of the Mayan calendar. The trio's name is an anagram of Kurt Vonnegut's title of the novel "Cat's Cradle" from 1963, that describes the end of our civilization by dropping the bomb "ice-nine".  Additionally we will burn some grapefruit and rosemary.  For people who are sensitive to smoke, the concert is not recommended.
PANDA Theater in der Kulturbrauerei, Knaackstr. 97, 10435 Berlin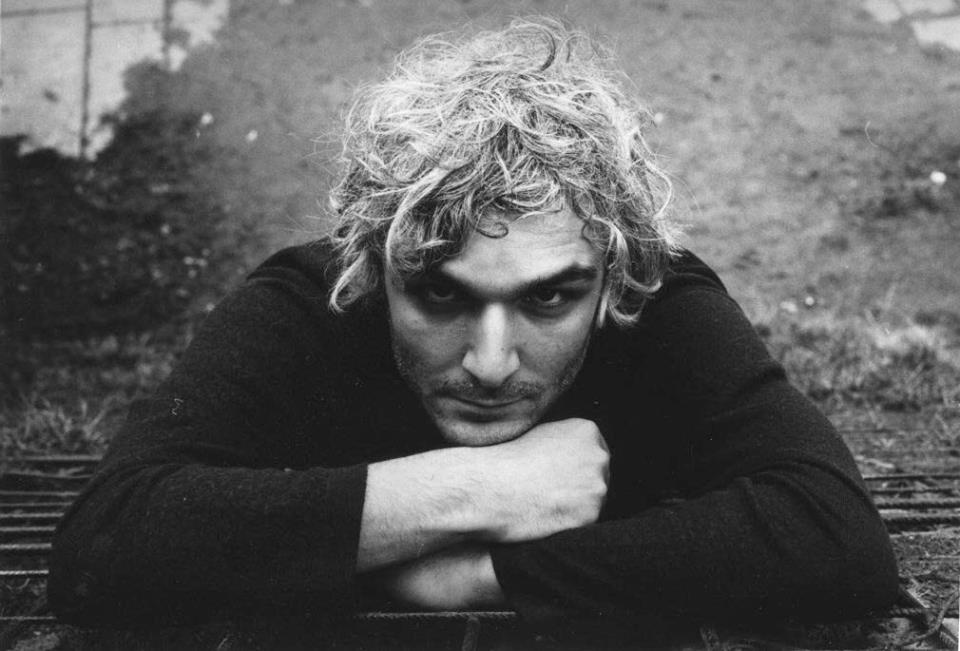 Antonis Anissegos, based since 1998 in Berlin, is working as a composer, pianist (interpreter/improviser) and electronic musician (alias "unu"). Among his current projects are: Trio IAMA (w/ Jannis Anissegos, Maria Anissegou), ΣΩΜΑ (w/ Thymios Atzakas), best before unu (w/ bestbefore), Grix (w/ Floros Floridis, Yorgos Dimitriadis), Card Castle (w/ Mike Majkowski, Christian Marien), NPC (w/ Oliver Potratz, Ivars Arutyunyan). Collaboration with the Berliner Ensemble (2018), the Neuköllner Oper (2017), Novoflot (since 2017) and the theatre ensemble "Werkgruppe 2" in Braunschweig (2015). Since 2015 a frequent guest of the Ensemble Adapter. Since 2014 member of Dine Doneff's "Lost Anthropology" and Silke Eberhard's "Potsa Lotsa Plus". In 2013, concerts with Gebhard Ullmann's "Berlin Suite" and a Japan Tour with ΣΩΜΑ & Shoji Hano. In 2012 he performed with the Deutsche Kammerakademie Neuss the solo part of Ali N. Askin's prepared piano concerto. Since 2012 he is participating at the New Music Days in Ulm. He is a member of the European Music Project & Ensemble Junge Musik and he has worked for many years together with the violinist Julius Schwahn, the violinist Biliana Voutchkova and the cellist Maria Magdalena Wiesmaier. Member of the dance ensemble "adLibdances" (Katerina Papageorgiou aka Kat Vàlastur, 2007-2011). Since 2006 he is performing together with the butoh-dancer Yuko Kaseki as duo KAYA with many appearances in Germany, Switzerland and Greece. Their common dance-music piece "Umbra" in collaboration with the Theater Thikwa received many performances in 2009/10. Together with the video artist Erika Matsunami he presented in Kyoto Art Center (Japan) a workshop and the performance "rasenjou no jikan / deflection" (April 2005). Their duo OIO worked together till 2009 with performances in Berlin (Transmediale, Haus der Kulturen der Welt), Wuppertal, Venice (Biennale), Seoul (Exis Festival), Barcelona. Many concerts with the Taner Akyol Trio, the Kemal Dinc Ensemble and various projects with Nicolas Simion and Jürgen Grözinger over the last decade. Since the summer of 2006 he is holding an Improvisation Workshop at the Music Village in Agios Lavrentios in Greece. His Amoebas- and Lynx-recordings were awarded the "Studio Prize 2001 & 2005" from the Berlin Senat. In autumn 2002 he was also awarded the "Composition 2002" from the Berlin Senat for "Stirrings Still", a work for chamber ensemble and voice, based on the last text by S. Beckett. In march 2003, his Berliner band was invited for concerts at the Tongyeong-International-Musicfestival in South Korea. In 2000, Mr. Anissegos won 1st price in the Neuköllner Oper Berlin Composition Competition, which uncluded a commission for a full length chamber opera with 15 performances ("Hundeherz", by M. Bulgakow). He began studying the piano at the age of 7. In 1991, he received his Diploma in Piano Performance at State Conservatory of Thessaloniki (class of Eleni Xenariou). He continued piano (A. Laszlo) and composition (G. Orban) studies at the Ferenc Liszt Academy in Budapest, Hungary. In 1991-93 he collaborated with Manos Hadjidakis, who also offered him commissions for new compositions. From 1992 to 1995, he studied composition (K. Schwertzig) in Vienna and in Cologne (K. Meyer) from 1995 to 1997. During this time he studied also jazz piano with John Taylor. He received his compotition diploma in 1997, and continued post-graduate studied (W. Zimmermann) at the Berlin Academy (UdK), where he received his degree in 2002. Within the student period he took part in master classes by György Ligeti, Zoltan Kocsis, Imre Rohnmann, Pierre Laurent-Aimard, György Kurtag and Lev Vlassenko. His solo-, chamber-, orchester- and theatermusic-compositions where performed among others by Ensemble Modern, Ensemble Mosaik, Ensemble Cornucopia, Ensemble Piandaemonium, Ensemble DissonArt, Ensemble LUX:NM, State Orchestra of Thessaloniki, Colour Orchestra of Athens, Magdeburgische Philharmonie, Philharmonic Chamber Orchestra Brasov, Württembergische Philharmonie and Youth Orchestra of Thüringen. Concerts in Europe, Asia & America. Record releases of music by John Cage ("Time-Length Pieces", Gligg records, 2012 & "Time-Length Pieces" on Wergo, 2014). He appears on over 60 recordings mainly in the field of contemporary creative music.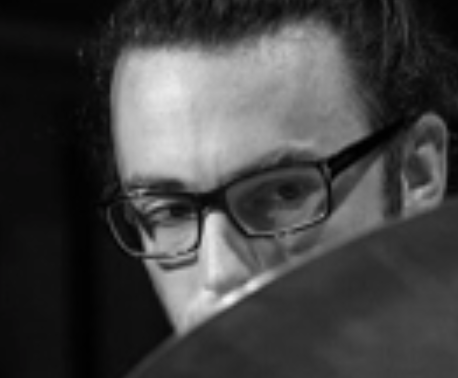 Christian Marien (*1975, Münster/Germany) – At home across a broad range of musical environments, Marien combines melodic phrasing with an intelligent sense of abstraction, formal awareness with improvisatory instinct, as well as sound-expertise with deeply rooted grooves. Preparations and objects applied to his drum-set organically enhance the musical situation, providing full awareness of the total sonic picture. Marien studied music in Amsterdam and Berlin where he has resided since 2000. As a central figure in the Berlin jazz and improvised music scene he is co-leading collaborative projects including Superimpose, The Astronomical Unit, I Am Three and Ritsche, Zast & Marien. In addition, he is a regular member of numerous other groups such as Z-Country Paradise, Hannes Zerbe Jazz Orchester and Derek plays Eric. He frequently shares the stage with such renowned musicians as Frank Gratkowski, Maggie Nicols, Matthias Schubert, Sofia Jernberg, Achim Kaufmann, Gebhard Ullmann and John Butcher.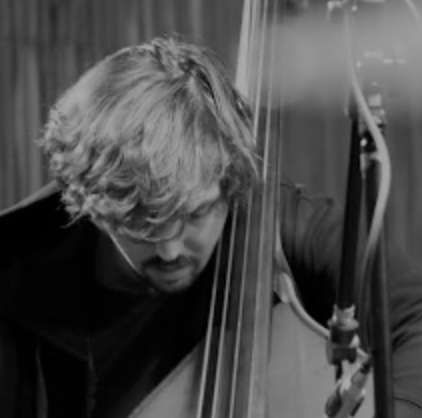 Born 1983,  Mike Majkowski is a double bassist from Sydney, Australia. He began his musical activities as a jazz bassist and has performed with the likes of Mike Nock, Bob Mintzer, Kristin Berardi, Vince Jones, Dale Barlow, to name a few. Since then, he has developed an active interest in music of an exploratory and experimental nature. Mike is a long time devotee of the improvised music community in Sydney, where he frequently collaborates with improvisers Jim Denley, Jon Rose, Chris Abrahams, Robbie Avenaim, among others. He is a founding member of the Splinter Orchestra (large-scale electro-acoustic improvisational ensemble, which began in 2002). Other current projects include piano/bass/drums trio ROIL (with Chris Abrahams & James Waples – who just completed their first national tour funded by Sound Travellers), and his own work as a soloist – exploring how the use of refined extended techniques develops the sound and style of the work. His debut solo album 'Ink On Paper' was release by Portugese label Creative Sources in late 2009.
from: http://ackerstadtpalast.de/Kunstler-1/Mike-Majkowski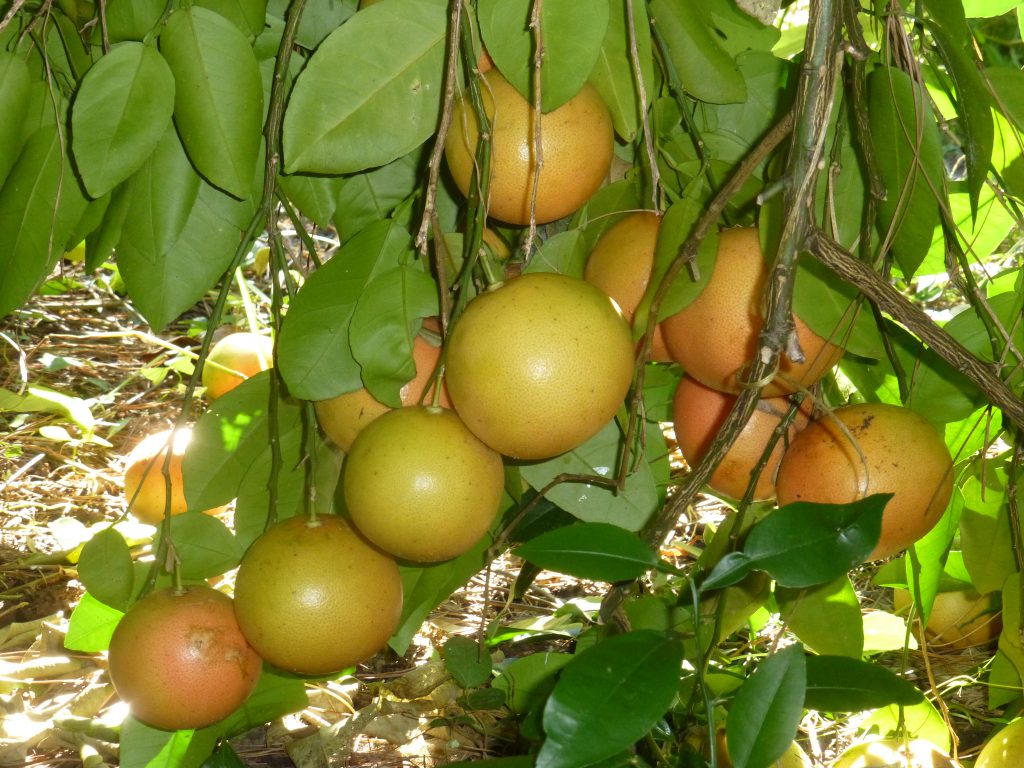 The grapefruit (Citrus × paradisi) is a subtropical citrus tree known for its relatively large sour to semi-sweet, somewhat bitter fruit. Grapefruit is a citrus hybrid originating in Barbados as an accidental cross between two introduced species – sweet orange (C. sinensis), and pomelo (or shaddock) (C. maxima) – both of which were introduced from Asia in the seventeenth century. When found, it was nicknamed the "forbidden fruit". Frequently, it is misidentified as the very similar parent species, pomelo. The grape part of the name alludes to clusters of fruit on the tree that often appear similar to grape clusters. The interior flesh is segmented and varies in color from white to yellow to red to pink. he evergreen grapefruit trees usually grow to around 5–6 meters tall, although they may reach 13–15 m. The leaves are glossy, dark green, long (up to 15 centimeters), and thin. It produces 5 cm (2 in) white four-petaled flowers. The fruit is yellow-orange skinned and generally, an oblate spheroid in shape; it ranges in diameter from 10–15 cm. The flesh is segmented and acidic, varying in color depending on the cultivars, which include white, pink, and red pulps of varying sweetness (generally, the redder varieties are the sweetest). The 1929 U.S. Ruby Red (of the Redblush variety) has the first grapefruit patent. The name "grapefruit" seems to originate with the way that, unlike normal citrus, the fruits of this tree grow in "clusters", vaguely reminiscent of bunches of grapes. The genetic origin of the grapefruit is a hybrid mix. One ancestor of the grapefruit was the Jamaican sweet orange (Citrus sinensis), itself an ancient hybrid of Asian origin; the other was the Indonesian pomelo (C. maxima). One story of the fruit's origin is that a certain "Captain Shaddock"[8] brought pomelo seeds to Jamaica and bred the first fruit, however, it probably originated as a naturally occurring hybrid between the two plants some time after they had been introduced there. Currently, the grapefruit is said to be one of the "Seven Wonders of Barbados". The grapefruit was brought to Florida by Count Odet Philippe in 1823 in what is now known as Safety Harbor. Further crosses have produced the tangelo (1905), the Minneola tangelo (1931), and the oroblanco (1984). The grapefruit was known as the shaddock or shattuck until the nineteenth century. Its current name alludes to clusters of the fruit on the tree, which often appear similar to that of grapes. Botanically, it was not distinguished from the pomelo until the 1830s, when it was given the name Citrus paradisi. Its true origins were not determined until the 1940s. This led to the official name being altered to Citrus × paradisi, the "×" identifying its hybrid origin. Kimball Atwood An early pioneer in the American citrus industry was Kimball Atwood, a wealthy entrepreneur who founded the Atwood Grapefruit Company in the late nineteenth century. The Atwood Grove became the largest grapefruit grove in the world, with a yearly output of 80,000 boxes of fruit. It was there that pink grapefruit was first discovered in 1906. From Wikipedia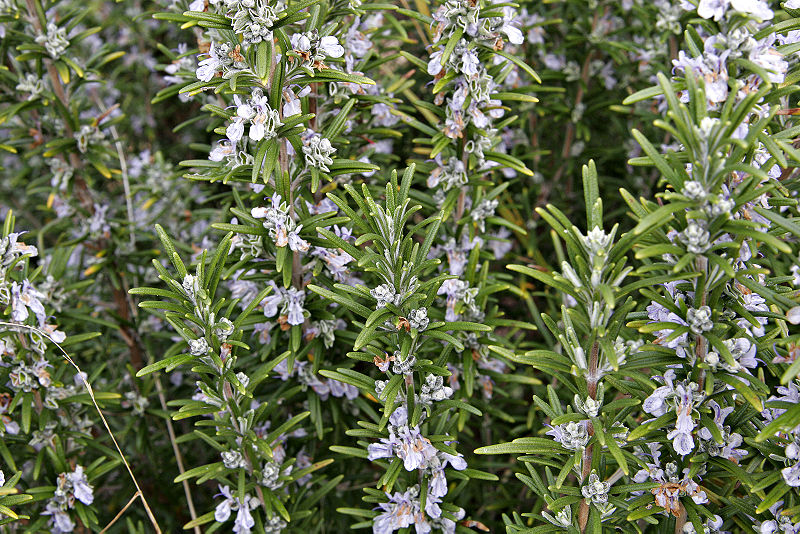 Rosmarinus officinalis, commonly known as rosemary, is a woody, perennial herb with fragrant, evergreen, needle-like leaves and white, pink, purple, or blue flowers, native to the Mediterranean region. It is a member of the mint family Lamiaceae, which includes many other herbs. The name "rosemary" derives from Latin ros marinus ("dew of the sea"). The plant is also sometimes called anthos, from the ancient Greek word ἄνθος, meaning "flower". Rosemary has a fibrous root system. Rosmarinus officinalis is one of two to four species in the genus Rosmarinus. The other species most often recognized is the closely related, Rosmarinus eriocalyx, of the Maghreb of Africa and Iberia. The name of ros marinus is the plant's ancient name in classical Latin. Elizabeth Kent noted in her Flora Domestica (1823), "The botanical name of this plant is compounded of two Latin words, signifying Sea-dew; and indeed Rosemary thrives best by the sea." The name of the genus was applied by the 18th-century naturalist and founding taxonomist Carl Linnaeus. Rosemary is an aromatic evergreen shrub with leaves similar to hemlock needles. It is native to the Mediterranean and Asia, but is reasonably hardy in cool climates. It can withstand droughts, surviving a severe lack of water for lengthy periods. In some parts of the world, it is considered a potentially invasive species.[2] The seeds are often difficult to start, with a low germination rate and relatively slow growth, but the plant can live as long as 30 years. Forms range from upright to trailing; the upright forms can reach 1.5 m tall, rarely 2 m. The leaves are evergreen, 2–4 cm  long and 2–5 mm broad, green above, and white below, with dense, short, woolly hair. The plant flowers in spring and summer in temperate climates, but the plants can be in constant bloom in warm climates; flowers are white, pink, purple or deep blue. Rosemary also has a tendency to flower outside its normal flowering season; it has been known to flower as late as early December, and as early as mid-February (in the northern hemisphere). The first mention of rosemary is found on cuneiform stone tablets as early as 5000 BC. After that not much is known, except that Egyptians used it in their burial rituals. There is no further mention of rosemary until the ancient Greeks and Romans. Pliny the Elder (23–79 AD) wrote about it in The Natural History, as did Pedanius Dioscorides (c. 40 to c. 90), a Greek botanist (amongst other things). He talked about rosemary in his most famous writing, De Materia Medica, one of the most influential herbal books in history. The herb then made its way east to China and was naturalized there as early as 220 AD. during the late Han Dynasty. Rosemary came to England at an unknown date; the Romans probably brought it when they invaded in the first century, but there are no viable records about rosemary arriving in Britain until the 8th century. This was credited to Charlemagne, who promoted herbs in general, and ordered rosemary to be grown in monastic gardens and farms. Furthermore, there are also no records of rosemary being properly naturalized in Britain until 1338, when cuttings were sent by The Countess of Hainault, Jeanne of Valois (1294–1342) to Queen Phillippa (1311–1369), wife of Edward III. It included a letter that described the virtues of rosemary and other herbs that accompanied the gift. The original manuscript can be found in the British Museum. The gift was then planted in the garden of the old palace of Westminster. After this, rosemary is found in most English herbal texts, and is widely used for medicinal and culinary purposes. Rosemary finally arrived in the Americas with early European settlers in the beginning of the 17th century. It soon was spread to South America and global distribution.