A multisensorial concert – Friday, 24th January 2020, 8 p.m.
First set:
Maja Ratkje (1973):  "to F" (for cello solo, 2011); Synne Skouen (1950):  "… a travers les paroles (for violin solo", 2007); Cecilie Ore: "Lex temporis" (for string quartet, 1992); Jane Birkin (1948): "Lost Song", after Peer Gynt Suite nr. 2, op. 55 in an arrangement by Serge Gainsbourg and Grégoire Simon
Anna Faber, violin; Mari Sawada, violin; Daniella Strasfogel, viola; Sophie Notte, cello
Second set:
Ziad Rajab, oud and voice
Fabio Dondero and Dominik Breider (Incense burning): cypress/ orange and frankincense/ myrtle
PANDA Theater in der Kulturbrauerei, Knaackstr. 97, 10435 Berlin
2020 has started and we are proud to announce the next event in our series. On 24th January we will host a double concert with a string quartet (Anna Faber, Mari Sawada, Daniella Strasfogel, Sophie Notte) and Ziad Rajab (oud and voice) presenting a program that will range from contemporary Scandinavian music to Arabic makams, also including something in between. We are particularly happy to welcome four artists of the Kaleidoskop Ensemble in our series and to re-host Ziad Rajab, after our beautiful experience at the concert 39 in October 2019, for another magical night. We help with two mixtures: cypress with orange and frankincense with myrtle.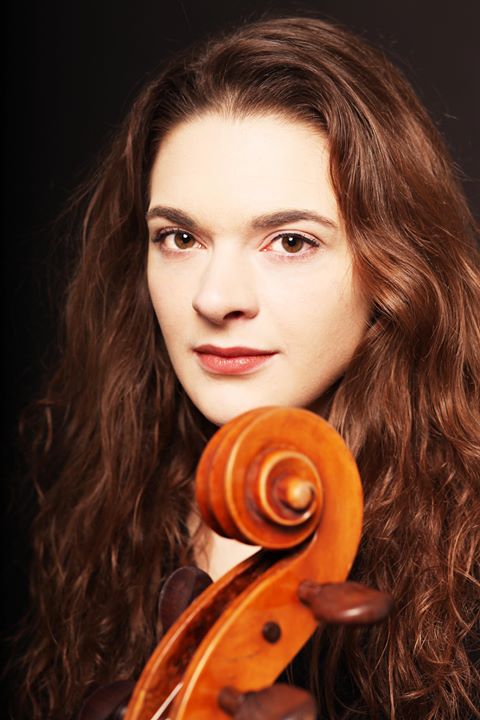 Sophie Notte studied cello with Konstantin Heidrich in Berlin and Valentin Radutiu and Natalie Clein in Rostock. Previously she was a junior student with Ulrich Voss at the Saarbrücken University of Music. She received valuable chamber music impulses i.a. by members of the Artemis Quartet, by Mathieu Herzog, Valentin Erben and Konrad Elser. She was a scholarship holder of the Richard Wagner Association. At the Alice Samter Chamber Music Competition, she won the 2nd prize. 
Sophie Notte gained orchestral experience in the WDR Funkhausorchester, the Junge Deutsche Philharmonie, and on concert tours and radio productions as a member and principal of the Bundesjugendorchester under renowned conductors such as Simon Rattle, Kurt Masur and Kirill Petrenko. Sophie Notte now lives in Berlin as a freelance musician. Last year she played several times with the soloist ensemble Kaleidoskop and in various chamber music ensembles. She also works as a cello teacher.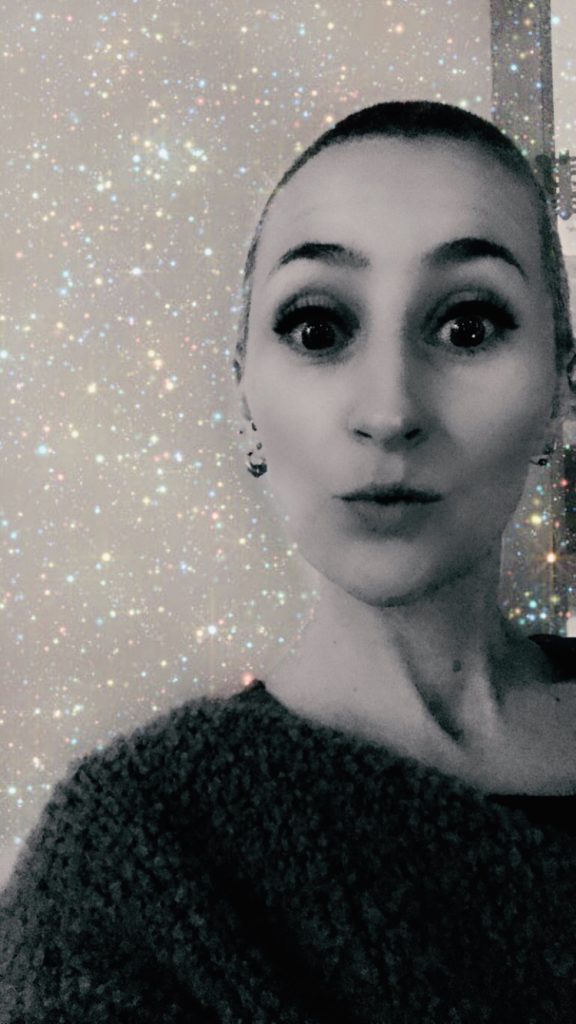 Anna Faber, who grew up near the Lake of Konstanz, studied with Nora Chastain, Ana Chumachenco and David Takeno and graduated with distinction in 2005. She lived in London for a longer time and worked with ensembles such as Britten Sinfonia, Chamber Orchestra of Europe and Ensemble Modern. In addition to her work as a principal at the Basel Chamber Orchestra, she is a member of the soloist ensemble Kaleidoskop in Berlin, where she is currently living since over 10 years. Since then she has worked with artists such as Sasha Waltz, Laurent Chetouane, Susanne Kennedy & Georg Nussbaumer and has performed as a musician and performer at various festivals such as the Sydney Festival, Wien Modern, Hitzacker, Donaueschinger Musiktage, Holland Festival & the Ruhrtriennale. As a chamber musician, she is active in various formations. When she's not playing the violin, she sings, dances and the old accordion is unpacked.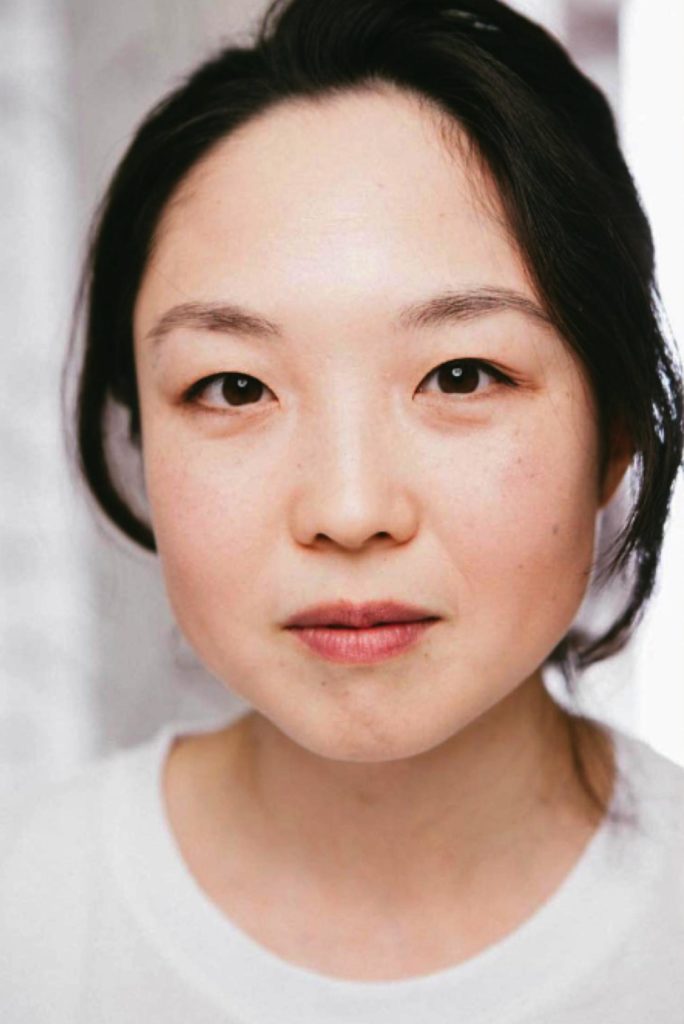 Mari Sawada was born and grew up in Essen. At the age of four she started playing the violin with her mother. Later Prof. Keiko Wataya became her teacher and an important caregiver. The course took her from Utrecht via Aachen to Berlin, where she has lived since. Above all, she has been playing in Berlin with the soloist ensemble Kaleidoskop since 2007, with whom she feels deeply connected and very close to her heart. Other formative people in her live include Charles André Linale, Michael Vaiman, Joyce Tan and especially her family.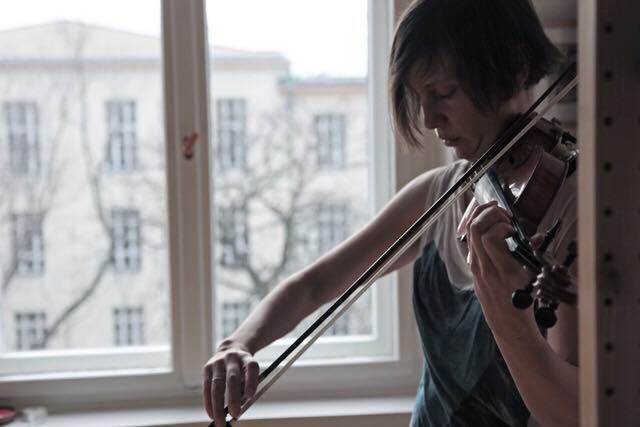 Daniella Strasfogel is a violinist, violin teacher and performer based in Berlin. She is a founding member of the soloist ensemble Kaleidoskop in Berlin. In 2018 she initiated the audience talk series The Artist Talk! as part of the Kaleidoskop activities, which strive for an exchange between artists and audience. In 2018 she also founded LOUDsoft, based on the impulse to create multidimensional music experiences for and with families.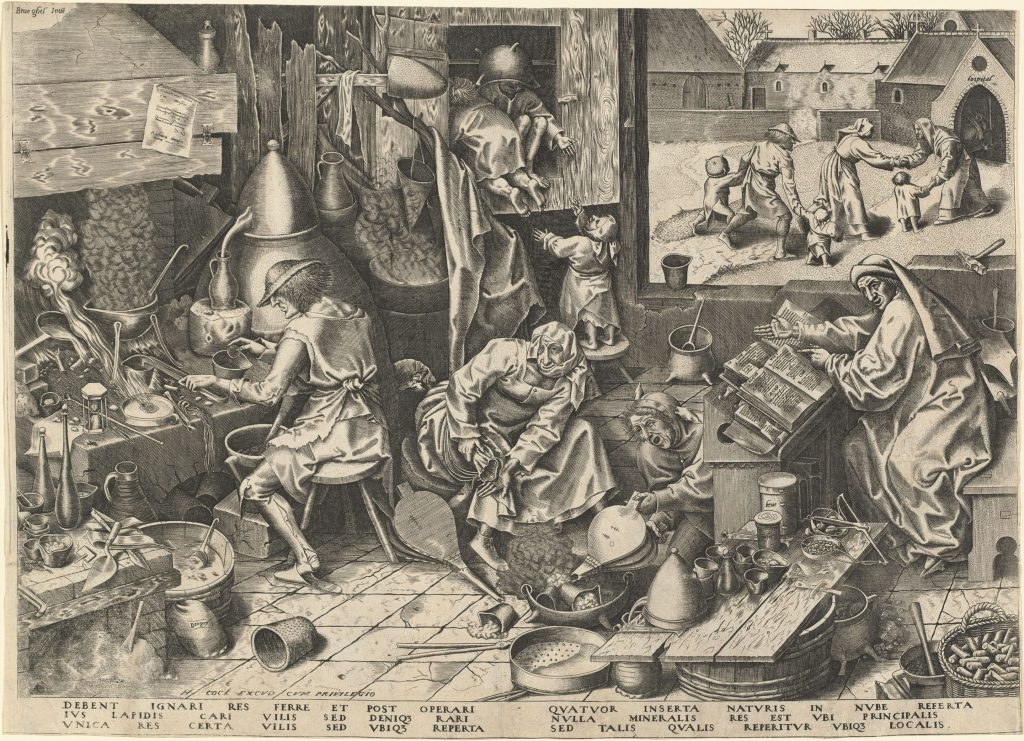 Ziad Rajab was born in Aleppo, Syria, to a Syrian mother and a Palestinian father. Both his mother and his grandmother played the oud and it was from them that he received his first lessons. Later he studied under Bahjat Durmosh and the great Arab music theorist (maqam) Rashid al Sufi. He made his professional debut in 1983, playing with Sabab al arube, a group affiliated to the Aleppo Fine Arts Association, and went on to play the oud with other musicians and singers from Aleppo at various Syrian festivals. Since 1988 he has made his home in Greece, in Thessaloniki, pursuing his own lines of musical inquiry, taking part in concerts, and playing at: WOMAD (2002) The Samothraki World Music Festival (2005), The International Oud Meeting organised by En Chordais, Thessaloniki (2002), The Agios Lavrentios Music Village, Pilio (2008), The Thessaloniki State Conservatory (1997), The Thessaloniki Concert Hall (2016), The Athens Concert Hall (2008, 2017).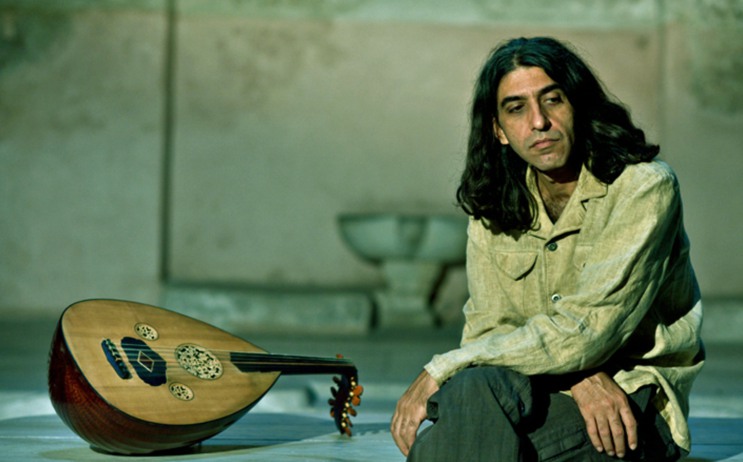 He has also played abroad: Helsinki Festival in Finland (1993), Belgrade Guitar Art Festival in Serbia (2005), Italy – Scala di Pescara (2007), Italy – Errichetta Festival (2015), Germany – Moers Festival (2015), Austria- Jazz and the City (2015), Serbia- Belgrade State Radiotelevision (2017), 1989-1990: "Labyrinth" (Conductor: Ross Daly). In 1993 Ziad composed music for a production of Albert Camus' The Plague by the Finnish Broadcasting Company (YLE), which was later also presented by the Swedish Broadcasting Company (SR). He has collaborated with many musicians and singers, including Ross Daly, Yorgos Dalaras, Glykeria, Vassilis Soukas, Haig Yazdjian, Loudovikos ton Anoyion, Sokratis Malamas, and Eleni Tsaligopoulou. In 2000 he brought out a CD titled Mawjet Tarab.
Between 2017 and 2018 he has worked as a Music Educator and Instructor for Music Instrument Making with refugees under ARSIS NGO. Ziad has given seminars at the Aristotle University of Thessaloniki and the Agios Lavrentios Music Village on Pilio and master classes for the En Chordais cultural organisation. He also offers oud lessons at beginners and advanced level oud players. In 2014, he gave a lecture at the University of Vienna on the Arabic theoretical music system (maqam).
Discography: 2000: Mawjet Tarab, CD of Ziad's own compositions, produced by FM Records. 2009: Mediterranean Voices, CD on which Ziad and Giorgos Dalaras interpret 'Nawet Asibak', a traditional Syrian song. 2010: The Long Trail Of Immigration, CD of Ziad's own compositions, self production.
Ziad has been making and repairing ouds since 1994 and has made dozens to date in his own workshop. Using the finest wood and with the quality of the sound as his main priority, he is always looking for new construction methods and approaches in a constant quest for aesthetic and acoustic perfection.